Munich, Germany

Munich Germany is the Capital of the Germany country of Bavaria and so far one of my favorite cities. The people are friendly, the atmosphere is lively, and the beer is delicious and served in glasses up to almost a gallon in size! I was able to have my favorite beer in the world - Paulaner Heffeweizen on tap which was even better than the bottle, and by far the best beer I have ever had.

We were there toward the end of their Carnival celebrations and got to enjoy the live bands and fun costumes along with other locals and tourists alike. I really enjoyed the classic and beautiful architecture of the city, walking through the largest park in Europe with the locals out with their children, spouses, pets and friend all just enjoying life. Inside the park is a famous beer garden where we stopped for lunch, chatted with some kind old locals wearing the traditional hat with boars hair, and leather pants, and enjoyed the live music.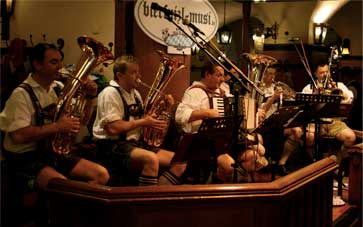 Munich seems like it would be a great city to live in, and I would not hesitate if given the opportunity to visit again or live there. If you have to see one city in Germany, I've heard you should see Berlin, but if you can see two, I highly recommend Munich.
Labels: Travel, World Tour