New Countries, New Adventures!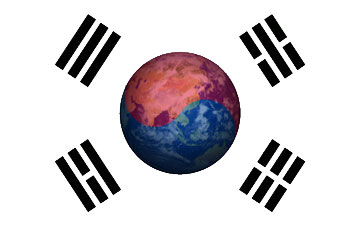 This fall is bringing a whole set of new adventures to our lives as we begin the journey of marriage while adjusting to life in a new culture. It will all start as we depart for our honeymoon in Thailand where we will spend three weeks seeing the sights there and finally getting some well-deserved relaxation! We will also spend about three days in Cambodia visiting one of the Ancient Wonders, the Temples of Angkor Wat. From there we will continue on to the city of Ulsan, South Korea, our home for the next year! We will begin teaching English in the Ulsan Public School System in late September and we are so excited to meet the children in our classes. More than that, we are excited about getting to know new people and a new culture as we attempt to assimilate some of the Korean ways of life. We know God has great things in store for us there. South Korea is close to so many sights we would like to visit, and the vacation time in the school system is wonderful, so we are excited to hopefully be able to travel to places like Japan, China and Australia. The flight times won't be nearly as long as leaving from Atlanta! If you're adventurous at all, we highly recommend looking into a teaching position in Korea, where the pay:spend ratio permits you to save much more money than anywhere in the U.S. Also, we're always up for visitors! Look for our
updates
on life outside America, including the blog "Things we won't miss about living in the U.S." Of course, the first entry will be the phrase "In these bad economic times..." =) We look forward to hearing from you and cherish your prayers for us.
Labels: Asia, South Korea